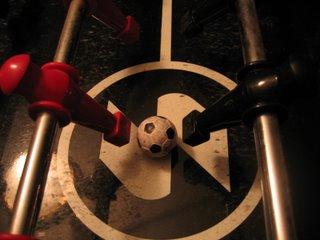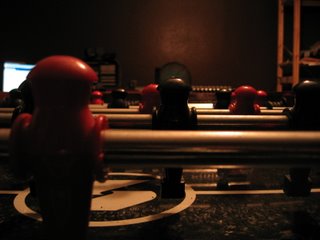 Two things I want to mention in this blog.
1. My fooseball table
2. Twitter
I bought this fooseball table awhile back from Javier but only recently have I started to really enjoy it. It is definately a good time waster but it is a whole lot of fun. At times we are dead serious playing and during other times we can't stop laughing and praire dogging it!
This evening Juan and I had a little tournament. First one to win 10 games is the winner. It was a blast and time flew so fast that before we knew it, it was 1A.M.!! We used Twitter to keep track of the score. Which brings me to #2 of this post.
Ever get text messages that simply ask "What are you doing?". Twitter is the answer to this. Once you sign up you send Twitter text messages or instant messages telling everyone who is "following" your Twitter page what it is you are doing. Did that make sense?
My Twitter page is here http://www.twitter.com/digiSal. In it you will see every message I have sent to Twitter. The latest 20 or so are the scores for each game Juan and I played. Also to the right of this page you can see my latest Twits.
If you sign up, follow me, and I shall follow you to.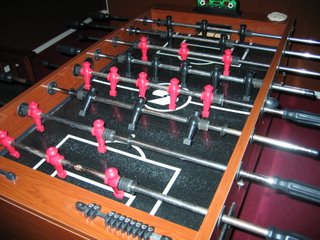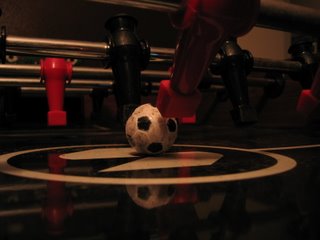 What do you think of my Fooseball table?? The automatic scorekeeper is on the fritz right now. The buttons are there but the ball is not setting it off. I am going to look into getting replacements because we think there is a piece missing that would set off the score. So, for now we are keeping score with an abacus type thing on the table.
–Sal-