Yesterday I wrote about having more meat in my posts. Now, no, there isn't meat in this post but there is a meat cooker in it!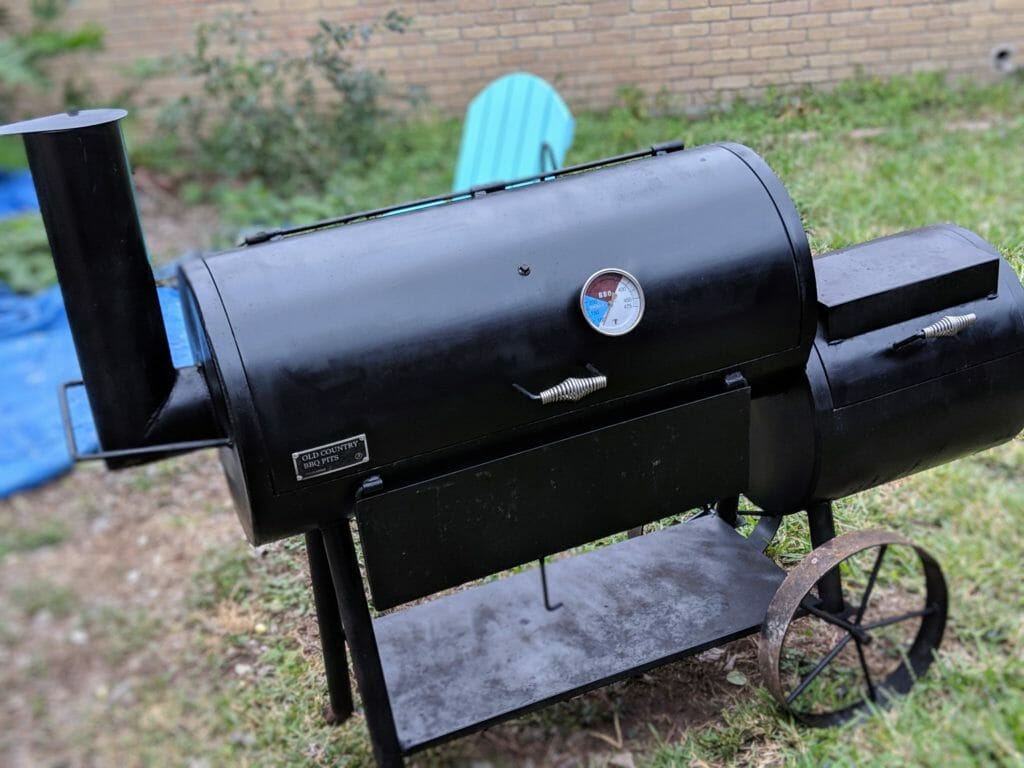 This is an Old Country offset smoker for smoking briskets. Well, you can smoke all kinds of meat but for me, it's strictly a brisket machine.
I was given this smoker by a friend and it wasn't in the best of shape but I have been restoring her.
All that's left is to make a new grill for it and I can start trying to make a a decent brisket. Stay tuned!