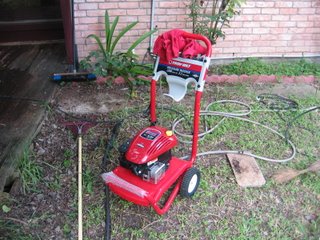 This is the third time I do this.
When I got the house I power washed it but never put any water sealant on the deck so it got very ugly again.
A few months ago I started to power washing it again but half way through the electric power washer went out. This time around I borrowed a gas powered washer. Aside from running out of gas one time it workred great.
This time around I hope to put that water sealant. 🙂