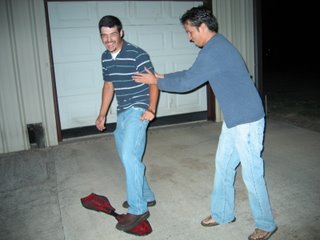 Luke came down to work on a roof and to preach at our church this week and since tonight is his last night here before heading back to North Carolina we took him out to Wallbangers and for a little Rip Stiking.
He had never heard of a Rip Stik so when we asked him to try it his response was more or less….Do What?
As you can see in the photos, I had to hold him up like a 6 year old girl trying to ride a bike for the first time.
It looked like he had fun and I know I sure did.