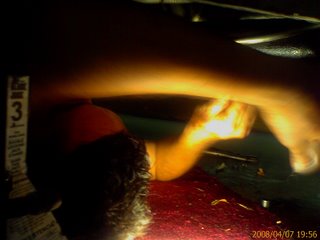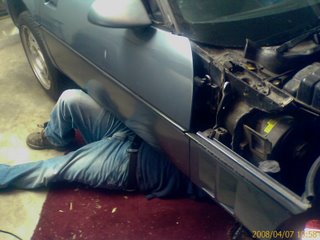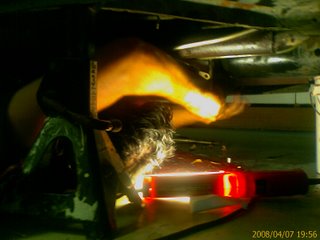 Live Blogging from the garage.
I have been having trouble with Corvette not starting on the first ignition so Rob was kind enough to take out the starter for me. Sounds easy enough, but that wasn't the case.
Rob wanted to see if the starter would fire up not bolted down so the battery stayed connected. A few moments after he said he hopes the power doesn't make contact with anything, it made contact with a transmission line and punctured a hole.
Here are some pics. More to follow.
UPDATE:
One more pic of Robs' bloody hand, I mean transmission fluid drenched hand.