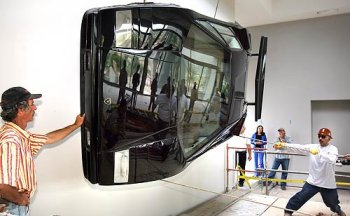 Here is an idea. "Since I am not driving the Lambo, why not display it on my wall instead of in the garage. "
Check it out here.
Damn rich people. I had always wanted to bolt the rear end of a Corvette to my garage wall but now it will just not be as cool.
And is that guy mounting the car wearing shades? I think I would want him to be a little more careful.