I am on a mission to eat at all the Food Trailers in my surrounding area for lunch. This mission is part of the all new GromNom food series.
This GromNom trip took me to a food trailer parked inside a used car dealership towards the center of town. Juan More Taco is its catchy name.  I had seen this trailer a few times while in the area but never considered it for lunch. That was until a new coworker, who is a recent transplant from Tyler, TX, recommended the spot.  He raved about the Trompo, so for lunch, I hopped on the Grom and headed that way.
It is in a pretty big parking lot so they have a nice setup. Lots of tables under a blue canopy. (The blue canopy gave my pictures a blue tint that was very filterish. I tried removing it). Even though there was lots of seating, I was the only one there for some time.
I ordered the Trompo, but was told they were out so I went with an order of Fajita Tacos. An order of tacos at these places is usually 6 corn tortilla tacos. Also known as Street Tacos. Along with your meat of choice, they are topped with Cilantro, White Cheese, Avocado, and Onions. (No onions for me though).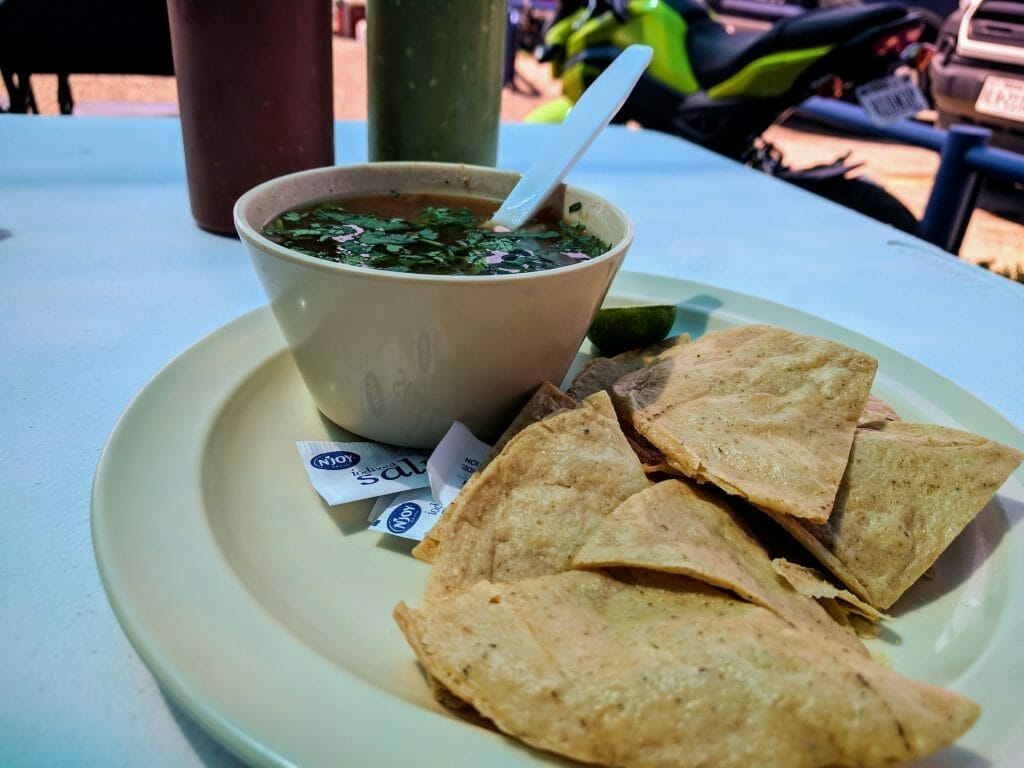 As I was waiting for my food, another customer came along. We got to talking and he too raved about the Trompo. He loved that they are served with slices of pineapple. Trompo, is cooked in a red sauce and with pineapple, but is rarely served with pineapple. I really really wanted to try the Trompo! Luckily for me, as the girl brought me my chips, she told me they did have some Trompo after all!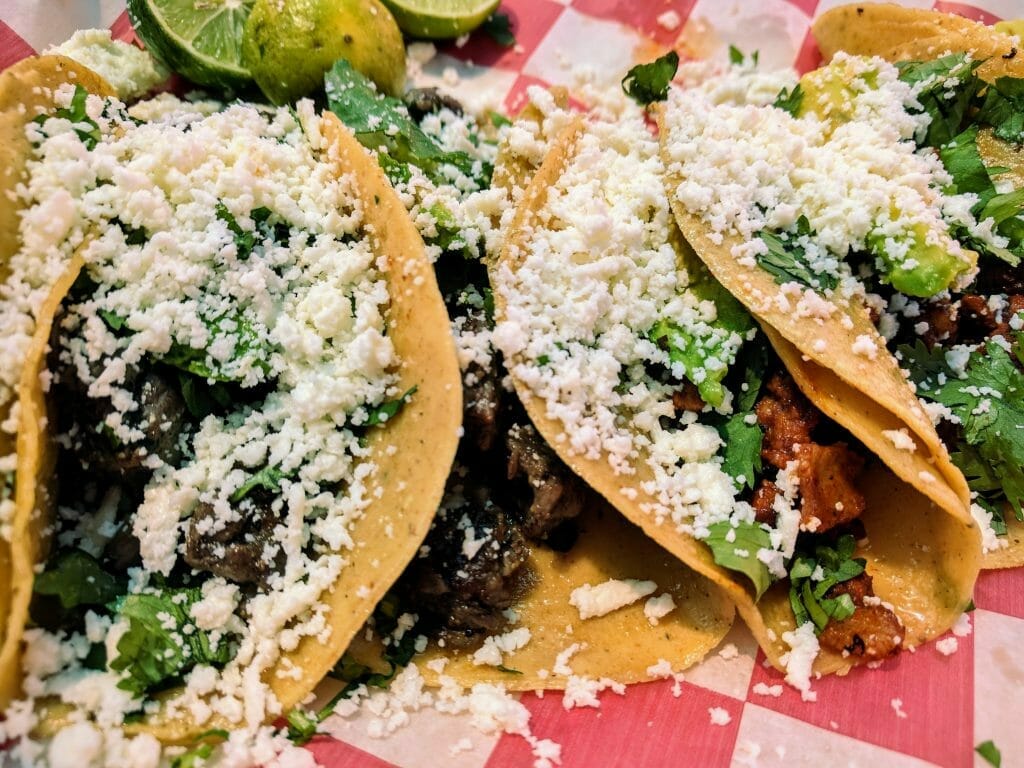 They only had enough for a half order, so I went with half Fajita and half Trompo. Amazing! The Trompo lived up to all the hype. Very tender, very juicy, very pineapplie! I have been back since and it was still so good.
Find Juan More Taco on Facebook.
Or on Google: