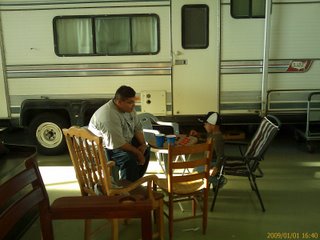 Some people may look at
Juan
and see a mean ogre but the guy has a soft spot as well.
While enjoying fellowship at Grammas house on New Years Day, I captured Juan and his mini-me, David, playing a few rounds of Checkers.
I thought I would share this lighter-side of Juan with you all that don't get to see it that often.