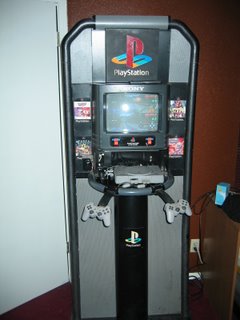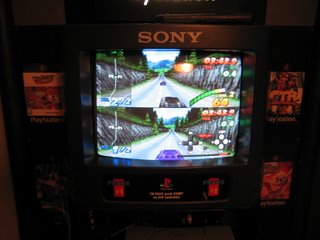 What you are looking at here is the newest addition to my
Game Room
. It's a Sony Playstation 1 Kiosk that you would find at such places like Target or Wal-mart. Rob picked it up for 10 dollars a few years back at a flea market and has asked me to host here at my place since I got a few games going on here.
This thing has good sound too. It's even got a subwoofer! It's pretty easy to connect other game consoles but the only handles that are bolted down are the PS1 controllers.
It's a little dirty but that's nothing a little Shout can't fix.