First it was the chain, then it was the screw in the tire. Lastly, it was a crack.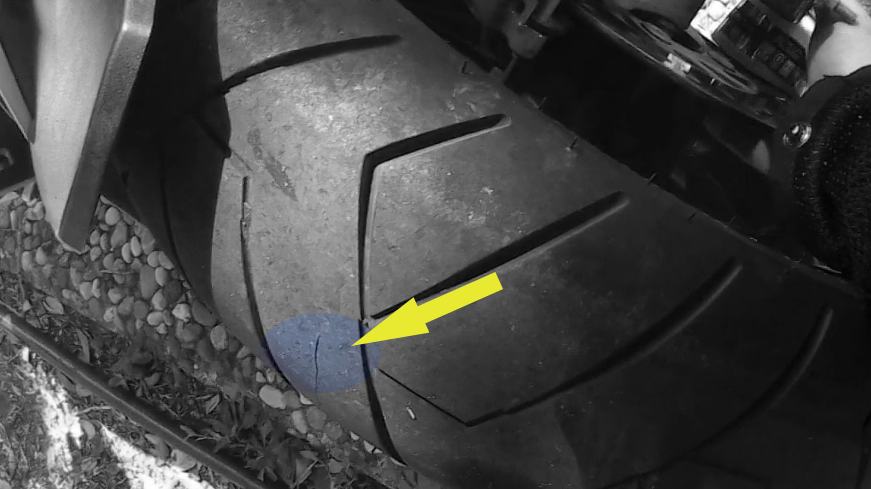 As I was putting on my disc lock, I noticed a crack on my rear tire. It was a tad bigger then the picture lets on. These are the tires that come stock on the Grom and I have read some bad reviews on them. Since I already have over 5,000 miles on these tires, I decided to replace these right of way. 
I couldn't decide between two styles of Michelin's. One style called Power Pure were targeted more to sport riding, while the other called City Grips were more for every day use with better grip in the rain. I decided to go with the City Grips since I ride every day and have been caught in the rain a few times.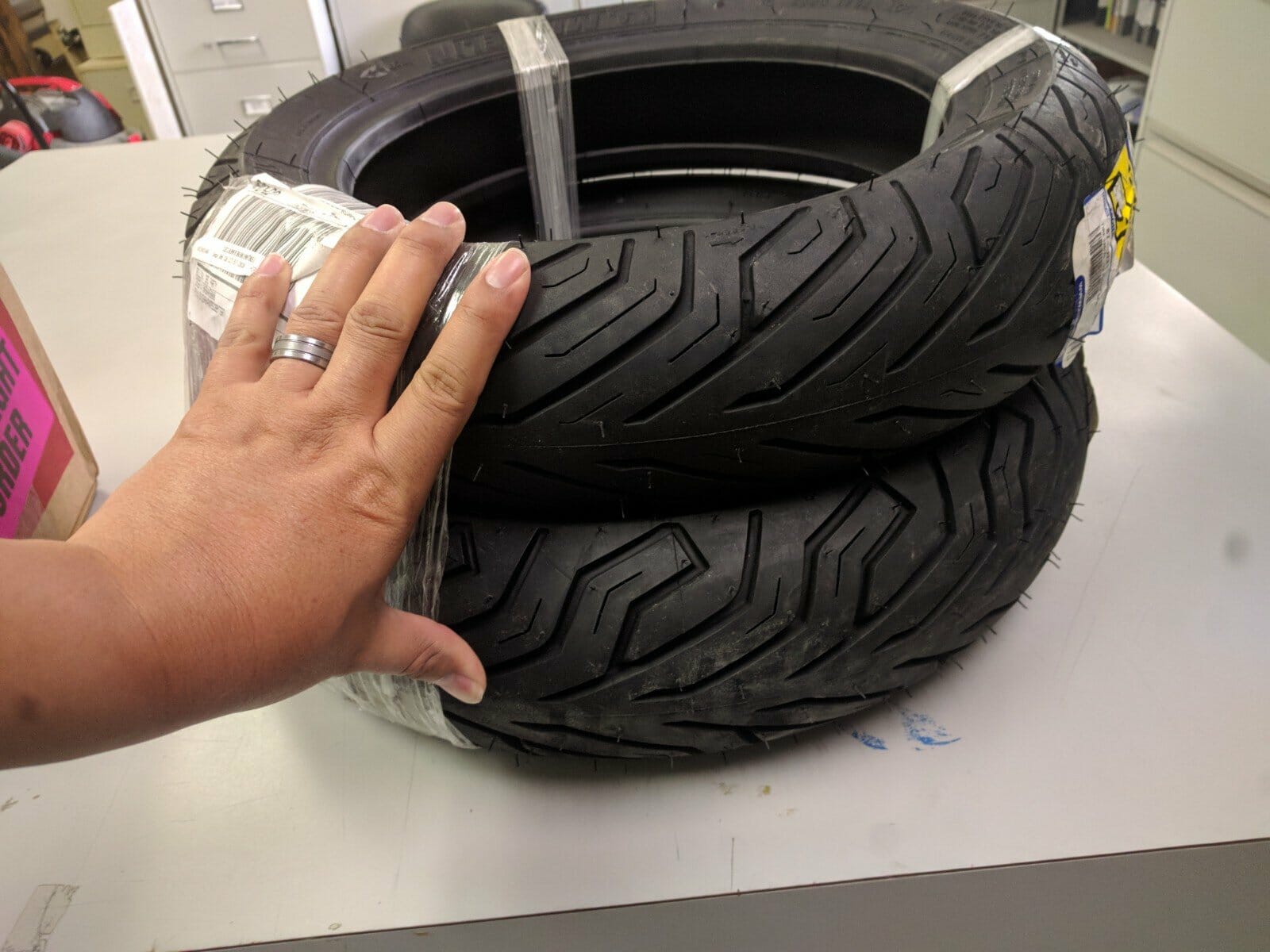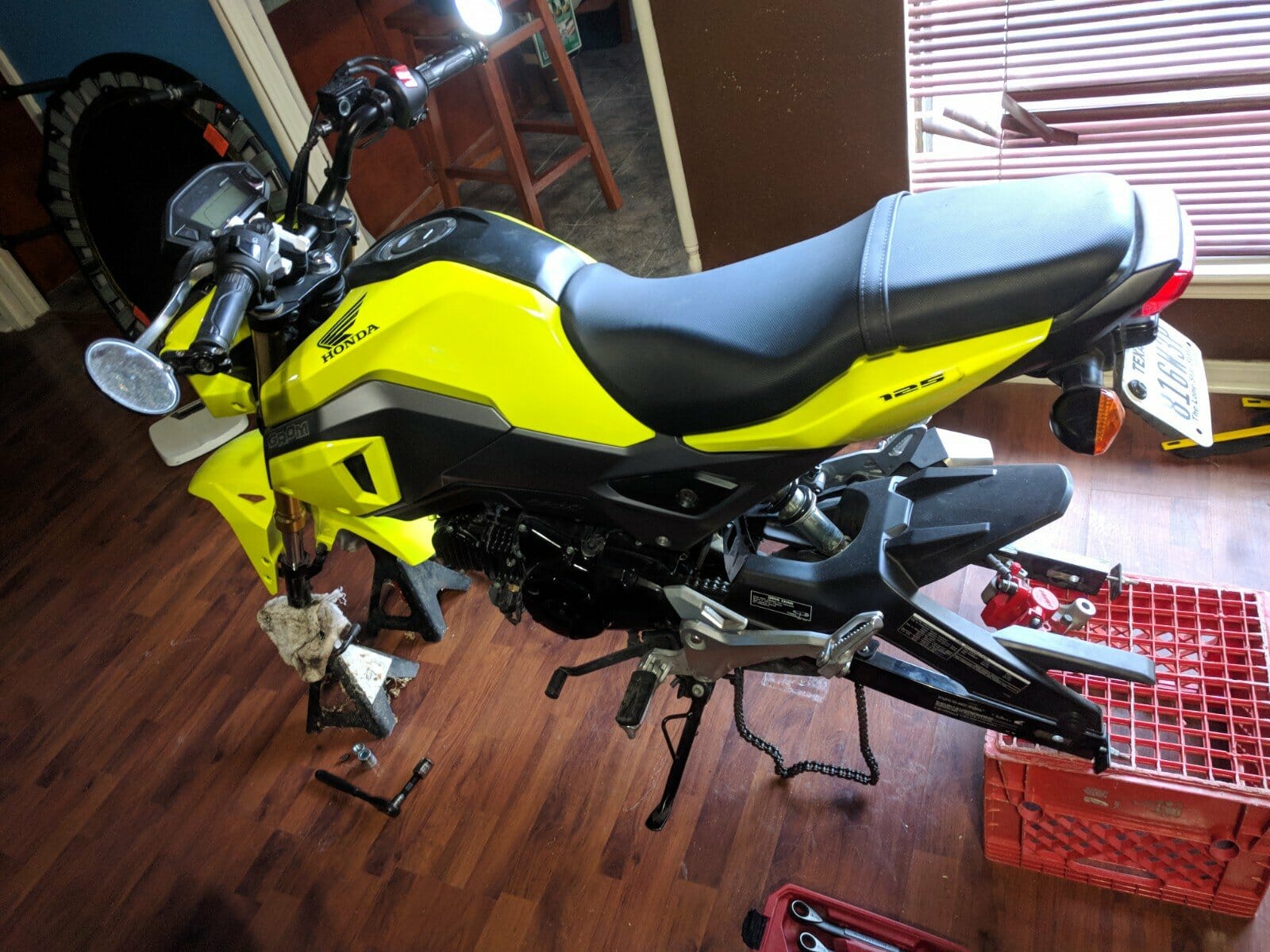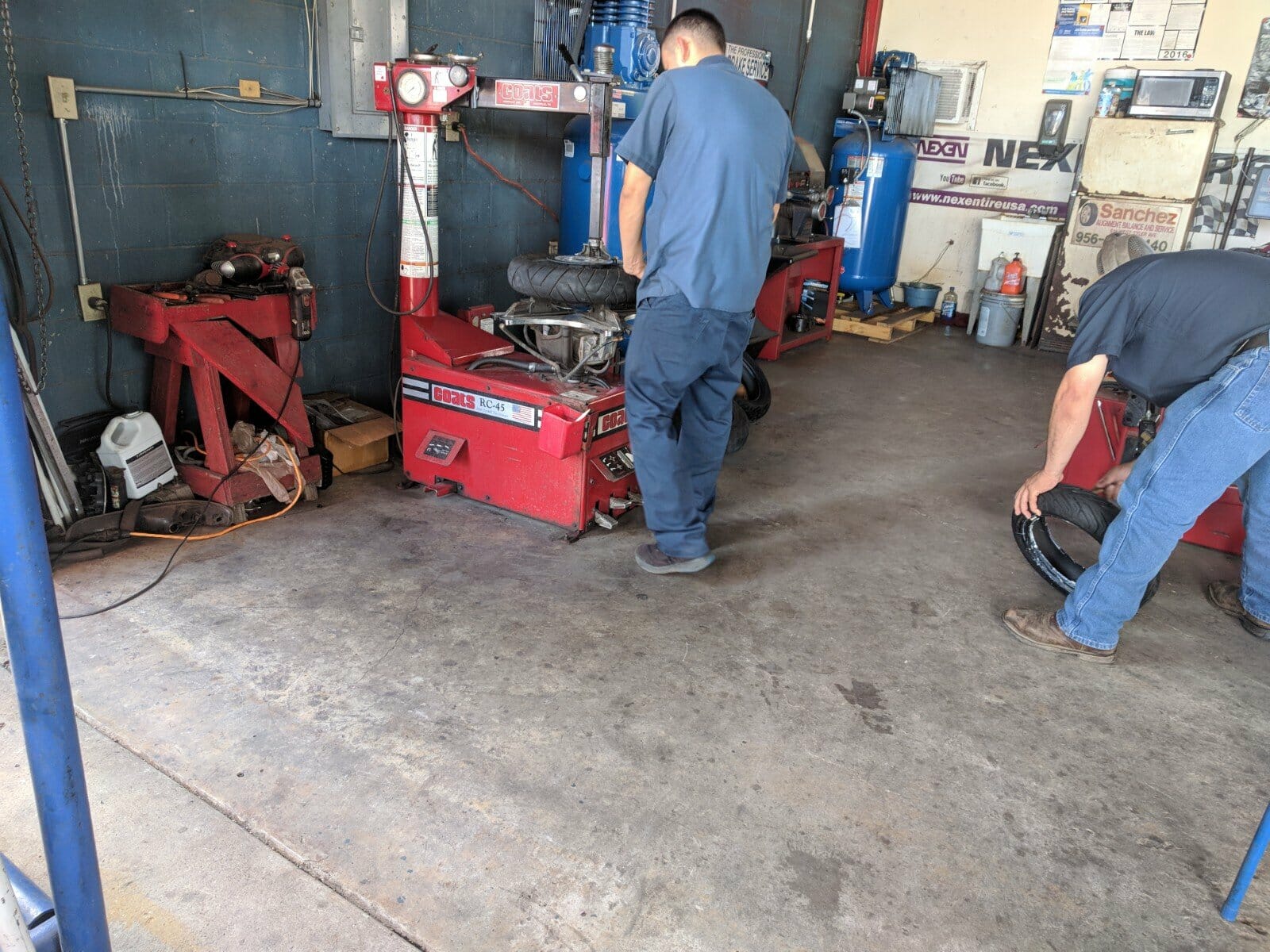 I learned that changing the tires on my tiny 12″ wheels requires the right machinery. Third time's a charm when I finally found a tire shop that can do it. 
We had a few moments of confusion with the direction of the tires. You can't just mount tires any way you like nowadays. They are directional. Both tires had arrows pointing towards the forward direction. Piece of cake right? Welp, the tires guy were very confused. If they mounted them per the directions on the tires, according to them, the front one would be backwards. 
I trust these guys. They work with tires nonstop. All day long. But, they were wrong. The front tire is indeed supposed to mount in the opposite direction of the rear. 
And they look pretty freaking good: