If you ever watch Top Shot on the HISTORY Channel you'll see all kinds of weapons. From long rifles to rocks! When they break out the Tomahawks I grin from ear to ear. So since it is Christmas time, I HAD to add some to my Christmas Wishlist and the missus came through!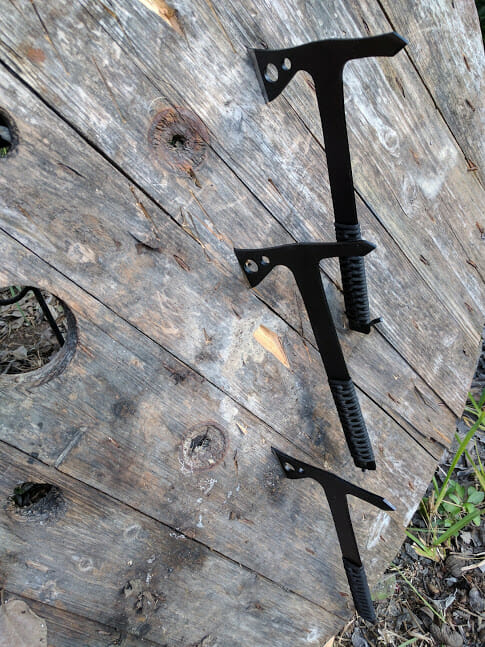 I've been telling friends that it is so satisfying to hear that THUNK when the hawk sticks. I have not been able to hone my technique. Sometimes I can stick all three, like above, and there are times where nothing sticks for several throws. It has been so much fun and I hope the fun never wears out!
Get yours at Amazon!